The Beatles
"Now and Then"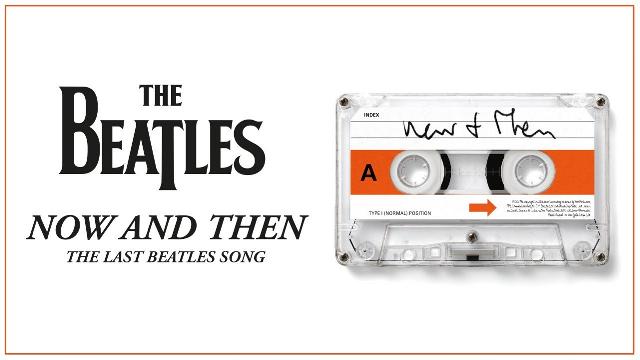 Between the years 1977 - 1980, John Lennon, while in his Dakota apartment in New York City, recorded 22 songs, known as "the Dakota Beatle Demos." Included in this collection are "Free As A Bird," "Real Love," "Grow Old With Me," and "Now and Then." After John Lennon's death in 1980, his widow, Yoko Ono, gave these demo songs to the surviving Beatles; Paul McCartney, George Harrison, and Ringo Starr. Two of these songs, "Free As A Bird," and "Real Love," were released by the Beatles in 1995 as part of The Beatles Anthology. Lennon's song "Grow Old With Me,' is one of the final songs written by John Lennon, and was recorded as a demo while he was in Bermuda in 1980, and later appeared on his posthumous album titled, "Milk and Honey" released in 1984. It was considered as a possible reunion single by the other Beatles during the making of The Beatles Anthology.
This is the Dakota Beatle Demos, of which I have a copy. When you listen to the original demo of "Now and Then" there is also a hiss sound that also needed to be cleaned up.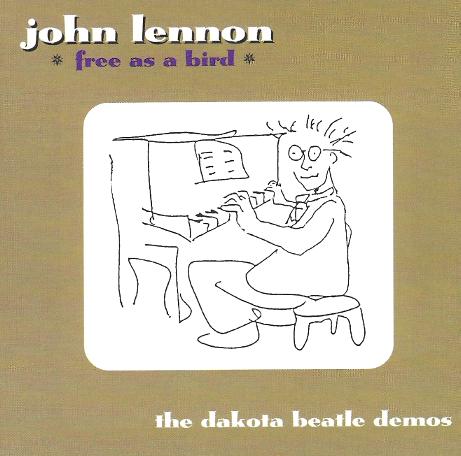 The remaining song "Now and Then," was a rough mix but was shelved because technology at that time prevented Lennon's piano and vocal mix from being separated. However, in 1995, George Harrison recorded his electric and acoustic guitar tracks. When George Harrison died in 2001, McCartney said that this "took the wind out of our sails." Then in 2021 Peter Jackson's award-winning documentary "The Beatles: Get Back" gave new hope in finishing the track "Now and Then." In making "Get Back" Jackson, using WingNut Films' MAL audio technology, were able to isolate instruments and vocals, leading to the preservation of Lennon's original voice in his demos. McCartney said that "there it was, John's voice, crystal clear. It's quite emotional. And we all play on it, it's a genuine Beatles recording." Harrison said, in an archive recording, "To hear John's voice, that's a thing that we should cherish, and I'm sure he would've really enjoyed that opportunity."
"Now and Then" includes Harrison's 1995 guitar tracks, Ringo's new drum part and McCartney's bass, guitar and piano. Ringo said that "It was the closest we'll ever come to having him back in the room, so it was very emotional for all of us. It was like John was there, you know. It's far out."
John Lennon's son, Sean Ono Lennon reminisced by saying, "It was incredibly touching to hear then working together after all these years that Dad had been gone. It's the last song my Dad, Paul, George, and Ringo got to make together. It's like a time capsule and all feels very meant to be.
In June 2023, McCartney teased the BBC Radio by saying that the band used AI technology on an unreleased Beatles demo from the 70s. Using AI technology, McCartney added "that nothing has been artificially or synthetically created. It's all real and we all play on it. We cleaned up existing recordings, a process which has gone on for years. No one is more excited than us to be sharing something with you later in the year. We hope you love it as much as we do."
Recorded at:
The Dakota (New York City) c.1977
Studios:
Friar Park (Oxfordshire) March 20-21, 1995
Hogg Hill Mill (East Sussex) May 1, 2022
Capitol (Los Angeles) July 2022
Roccabella West (Los Angeles)2023
The Beatles released the song on November 2, 2023. "Now and Then" was created as follows: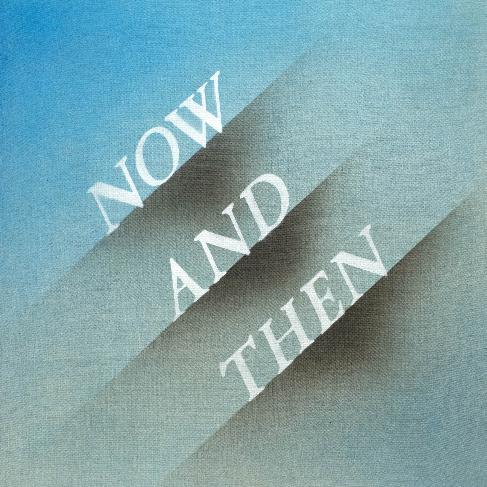 The Beatles:
John Lennon – lead and backing vocals
Paul McCartney – lead and backing vocals, bass, lap steel guitar, piano, electric harpsichord, shaker
George Harrison – backing vocals, acoustic guitar, electric guitar
Ringo Starr – backing vocals, drums, tambourine, shaker
NOTE: Double A-Side "Love Me Do"
The Production:
Paul McCartney, Giles Martin, Ben Foster – string arrangement
Produced by Paul McCartney and Giles Martin, with additional production by Jeff Lynne
Giles Martin, Sam Okell – stereo and Atmos mixes.
Miles Showell – vinyl mastering.
Oli Morgan – Atmos mastering.
Bruce Sugar, Steve Genewick, Greg McAllister, Geoff Emerick, Keith Smith, Mark "Spike"
Stent, Steve Orchard, Jon Jacobs – engineering.
Orchestra
Violin: Neel Hammond, Adrianne Pope, Charlie Bisharat, Andrew Bulbrook, Songa Lee,
Serena McKinney
Viola: Ayvren Harrison, Caroline Buckman, Drew Forde, Linnea Powell
Cello: Mia Barcia-Colombo, Giovanna Clayton, Niall Ferguson
Double bass: Mike Valerio
And here are the lyrics to "Now and Then."
[Intro]
(One, two, three)
[Refrain]
I know it's true
It's all because of you
And, if I make it through
It's all because of you
[Verse 1]
And, now and then
If we must start again
Well, we will know for sure
That I will love you
[Chorus]
Now and then
I miss you
Oh, now and then
I want you to be there for me
Always to return to me
[Verse 2]
I know it's true
It's all because of you
And, if you go away
I know you'll never stay
[Chorus]
Now and then
I miss you
Oh, now and then
I want you to be there for me
[Bridge]
(Ah)
(Ah)
(Ah)
(Ooh)
(Ah)
[Refrain]
I know it's true
It's all because of you
And, if I make it through
It's all because of you
[Instrumental Break]
[Outro]
(Good one)